BSM
01

ERP-system development

02

Integration of tools to automate workflow and accounting

03

Creating a website for the company
Cooperation period:
- present time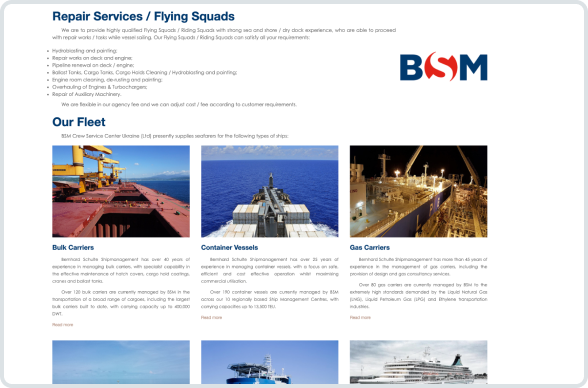 About company
BSM provides comprehensive solutions in ship management. The list of the company's services includes: crew recruitment and support, technical and commercial management, ship construction and repair, visa support for seafarers, corporate and financial management. At present more than 650 seafarers are employed on ships of various types.
Problem
Representatives of BSM approached us with a problem, which was the lack of a single tool for the work of inspectors and accounting department. We needed to create a system that would help keep records of seafarers' boarding for payment to intermediary agencies, as well as to introduce tools to automate the creation of bookkeeping accounts.
Solution
Having discussed with representatives of the company all the key points of activity, we proposed a solution that would help to adjust the work and increase the efficiency of employees.
ERP-system with accounting automation
We have implemented ERP-system, which allows you to keep records of seafarers' data and history of their voyages. In addition, we added the possibility of automatic invoice creation for agencies, for which BSM provided seafarers, as well as for other agencies, which provided their seafarers for further employment.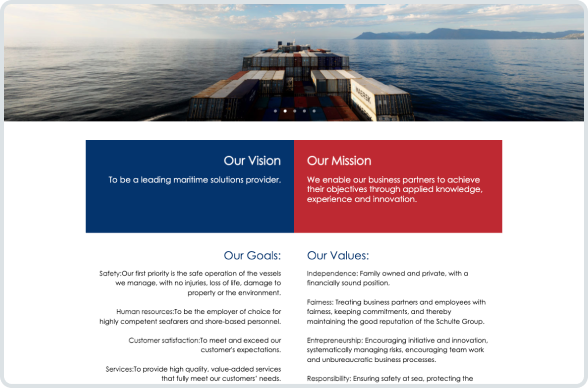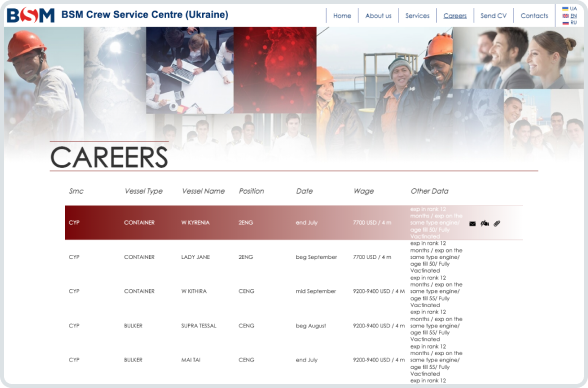 Result
With the developed solution, our client has not only systematized accounting and automated internal processes, but also got decentralized seafarers' base with all the necessary documents.
Now the employees of the accounting department are free from routine tasks and can concentrate on other processes, which significantly increases the efficiency of the department. In addition, errors in work are minimized, which allows for a more accurate document flow and accounting.
Keep in touch with the IT solutions made by experts
Any questions?
Message us right now.
Fill out and submit the form.
Our team will conduct an individual audit, after which we will determine what individual tools you need to solve your venture's problems.