Careers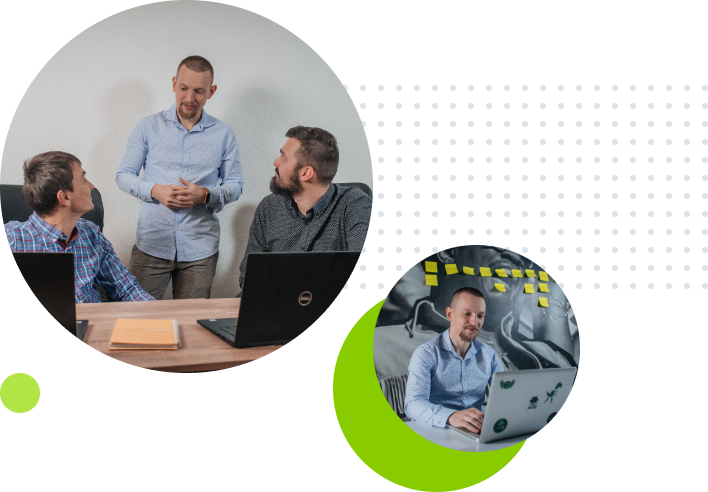 Rexit as a company is constantly growing. That's why new talented specialists are always welcome in our team.
Our mission is to automate the very human interaction inside of businesses and to reduce the amount of human error. We strive to enhance the level of service for as many customers as possible.
If you adhere to the same philosophy, would like to work in an atmosphere of mutual respect, be part of a team where everyone's effort counts and where there is no room for prejudice from the managers' side, We are looking forward to receiving your CV.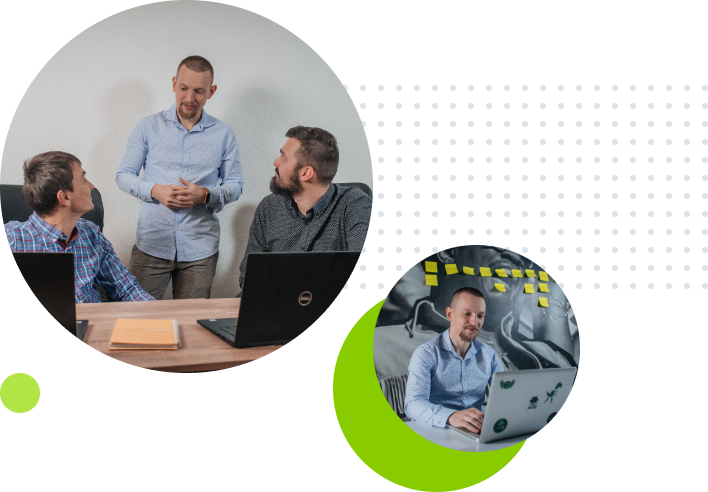 Why work with us?
A cozy office in the heart of the city.
A comfortable office and an organized team of professionals.
Challenging projects from all around the world.
We build complex software solutions for companies, most of which are located in the United States and Europe. You can take a look at our portfolio to learn more details.
Mentoring that facilitates your development.
With a clear plan at hand, you will know how exactly you want to improve and polish your skills. When in a pickle, you can always rely on more experienced team members.
Corporative events
We organize regular entertaining and educational events, which will help you grow as a professional.
We'll invest in your development.
Rexit compensates the employees' English classes, gym, etc. See the details in the list of current openings.
Clear technical requirement, no room for chaos!
When developing our products, we adhere to the most effective methodologies. Read more about our approach here
Current openings
We will be glad to welcome you at Rexit!
Required skills:
Be able to configure CI/CD (Docker, GitlabCI, CircleCI etc.)
Work with React, HTML, SCSS
Be good at RESTful and graphQL
Understand other js-frameworks at work
Readiness to develop a project from scratch
Work experience in a team of at least 5 years
Advanced English
Personal skills:
Ability to work within the framework of accountability to management
Interest in the professional activities: researching new solutions, testing, a desire to optimize processes
Ability to find points of contact with the team, to be a part of it to create a coherent mechanism
Verbal and written communication skills to deliver complex information to clients and team
Being part of the Rexit team is:
Constantly improve yourself, develop your talents and implement innovative ideas
Work in a comfortable, well-equipped office in Odessa and always be in the company of a friendly team
Get additional knowledge in synergy with the team
Responsibilities:
Build a stable and competent front-end development team
Develop new modules and refine existing ones
Set development goals correctly
Find the best ways to solve technical problems
Research new technologies and try to apply them in projects
Build the Code Review process and customize the team's work with the version control system
Build quality communication process with team members and clients
Work closely with business units to define technical specifications based on conceptual design and business requirements
Test completed tasks in current projects before sending updates to the client
Maintain and improve code quality standards
Analyze and evaluate business requirements to ensure that they can be implemented within a reasonable time frame
Take responsibility for project implementation in the role of Chief Technical Officer
Required skills:
At least 1 year of experience as a PHP programmer;
Strong knowledge of PHP OOP, MVC;
Knowledge of MySQL;
Experience with Yii2 frameworks will be a plus;
Experience with the Git version control system;
High-quality and easy-to-read PHP code with comments;
Understanding someone else's code;
Teamwork experience;
Availability of successfully completed projects.
Welcomed:
Experience with popular PHP frameworks (Laravel, Zend, Symfony);
Knowledge of NoSQL DBs;
Experience with highload projects;
Knowledge of Linux (* nix)
We offer:
1 month
Eight hour working day, schedule 5/2
Paid holiday
Professional and career opportunities
Corporate events
The friendly, active, and young team
Modern office
Unlimited tea, coffee
Responsibilities:
Development of the software server part;
Independent development of backend components.
Required skills:
Min. 1 year of experience in Frontend Development
JavaScript (ES6+) & TypeScript;
HTML5 and CSS3 (LESS/SASS)
Knowledge of at least one of SPA library (React/Vue/Angular)
Understanding of Styled-components
Experience with responsive & mobile design
Ready to follow high coding standards and code design principles
We offer:
40-hour working week with flexible working hours
Professional development and career growth
Corporate events
Friendly and smart colleagues
Responsibilities:
Development of the software server part of the developed software products;
Independent development of backend components.
Required skills:
Knowledge of English at a high level for business correspondence and communication with clients on video calls
Sales experience with English-speaking clients from 1 year
Objection handling skills, persistence
Experience in B2B sales. Experience in selling IT products will be a huge plus
Excellent communication and negotiation skills, sociability, and love for clients
We offer:
Competitive salary based on skills and experience
Paid trial period: 1 month
Eight-hour workday with flexible working hours 5/2
Paid vacation, sick leave
Opportunities for professional and career growth (there is an opportunity to grow into a department head)
Comfortable office in the city center
Responsibilities:
Search for potential clients on Linked, XING, and other professional platforms
Work with incoming calls (clients mainly from the USA and Europe)
Negotiating and drafting commercial proposals
Maintaining a customer base in a CRM system
Collecting information and transferring it to the development department after the sale
Daily life at Rexit
An insight into our activity: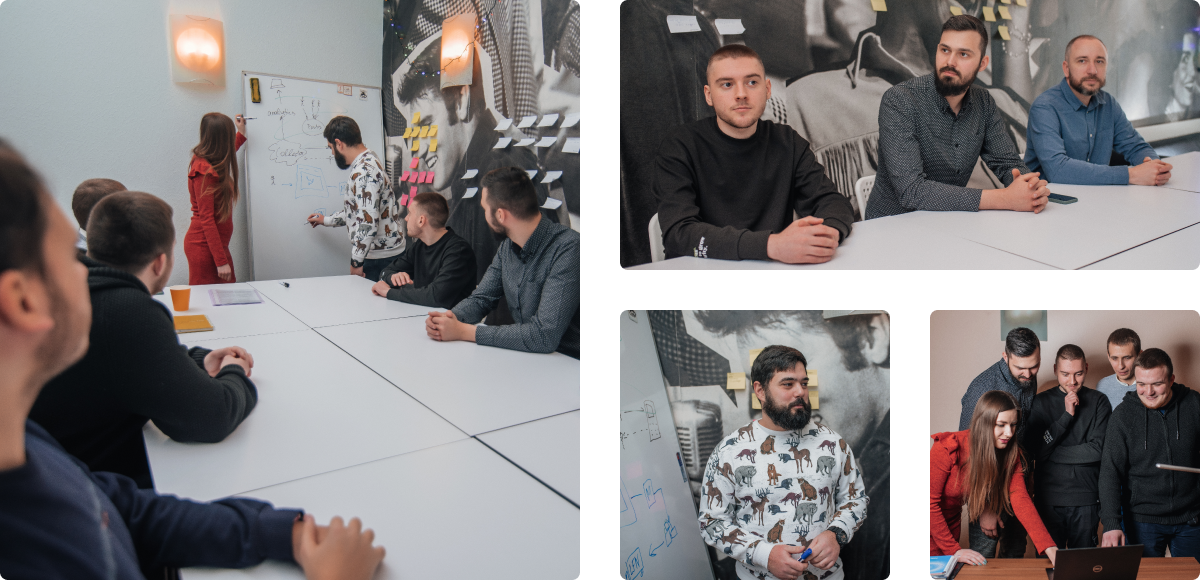 Didn't find a position that suits you?
If you liked our company, give us a shot anyway, we will think of a place for you.
Contact
Any questions?
Message us right now.
Didn't find the vacancy you are looking for? Leave a request to contact our HR-manager.
Our HR managers will find the most suitable position for you.