Trade Union of Maritime Transport Workers of Ukraine (TUMTU)
01

Development of CRM-system

02

Creation of a website for the company

03

Implementation of QR-codes to control the issuance of tickets to events
Cooperation period:
- present time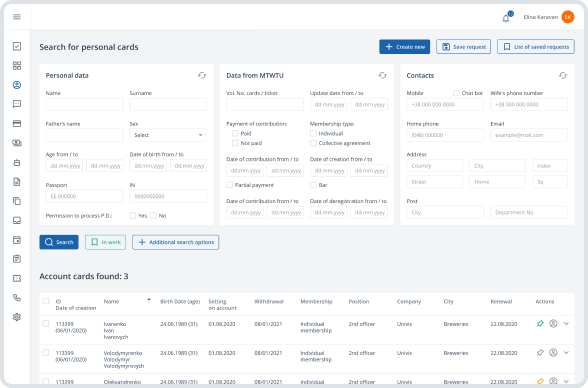 About company
The Trade Union of Maritime Transport Workers is a national sectoral trade union uniting more than 80,000 people. The main purpose of the TUMTU is to protect labor rights and socio-economic interests of trade union members.
Problem
The union representatives approached us to order the development of a website, design a new membership accounting system, and implement a ticketing tool to control the issuance of tickets to events. At the time of the request, the union's website had been hacked, membership records were incorrect, and members often skipped events to which they received free tickets.
Solution
We studied the information received, analyzed the activities of the organization and proposed solutions that allowed us to close the problems voiced.
We developed a CRM-system
New functionality for processing union member questionnaires with enhanced security (we implemented two-factor authentication via telegram bot to log in to the system).
We created a new website
A convenient platform with data about the organization.
We implemented control of tickets through QR-code and electronic booking functionality
Ticket generation takes place on the union side. Each ticket has a unique QR-code that allows to display attendance statistics.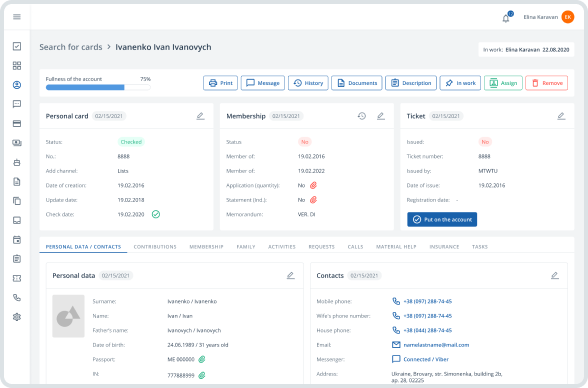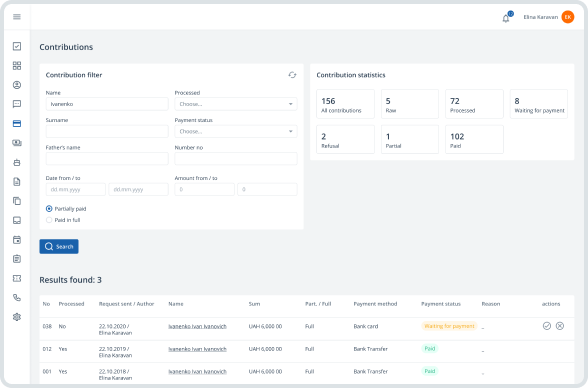 Result
Thanks to the implemented solutions, the union solved the problem of incorrect registration of new participants. Questionnaires are now processed more thoroughly.
In addition, the site has improved the recognition of the organization. And the use of QR codes allowed displaying the statistics of each participant who received tickets. On the basis of these statistics the union can make a decision to stop issuing tickets to the members with a negative rating (who don't attend the events to which they take tickets).
In addition, the electronic booking system has made it possible to minimize contact with members during the pandemic - tickets can be received by email.
Keep in touch with the IT solutions made by experts
Any questions?
Message us right now.
Fill out and submit the form.
Our team will conduct an individual audit, after which we will determine what individual tools you need to solve your venture's problems.