Power Umzug
01

Creating a website for a moving company

02

Development of an unusual solution for the site design

03

Creating an Android-application for fixing the fact of damage during delivery
Cooperation period:
- present time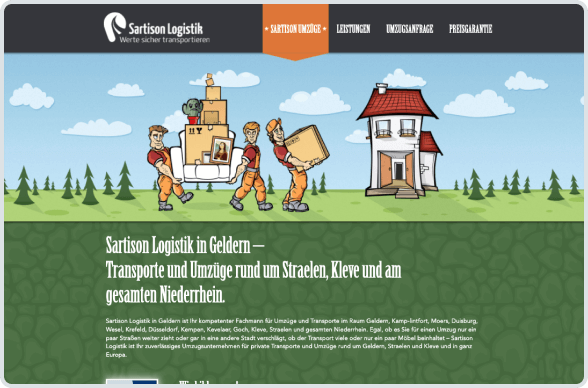 About company
Power Umzug is a German moving company. The service offers delivery and domestic transport services.
Problem
Representatives of the company Power Umzug approached us to create a website that would correctly display the services offered by the service and allow users to place an order online. The company did not have a website at the time, and needed to create a platform that would not only be a platform for placing information, but would also set the company apart from its competitors. In addition, the representatives of Power Umzug wanted to introduce a system which would make it possible to record defects in the delivery of things.
Solution
We carefully studied the specifics of the client's activity, his request and requirements. As a result of a detailed analysis, we have proposed solutions that will close the set tasks.
Creating a website with an unusual design
We developed a site with an online ordering option. In order to break away from the typical solutions inherent in logistics companies, we used a cartoon design.
Development of an Android application
We created a small app that allows you to fix and arrange the marriage of things in delivery.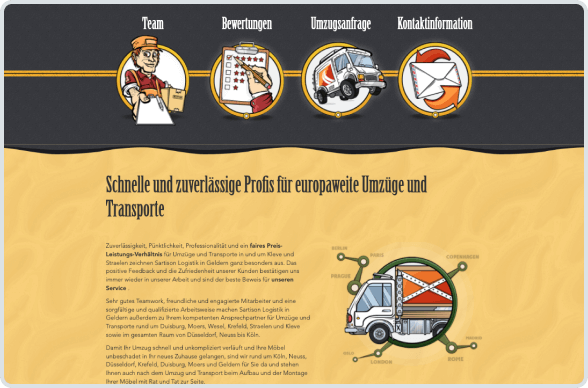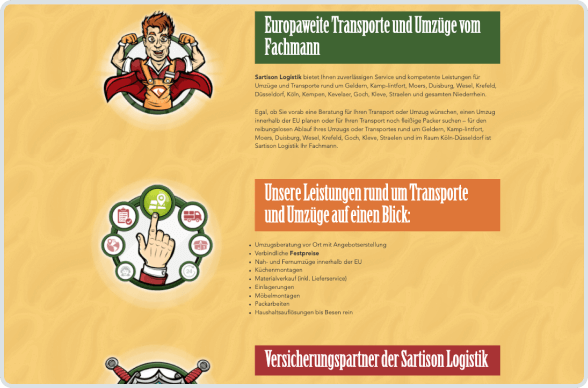 Result
The implemented solutions allowed us to close our customer's tasks. Now the company has a website that attracts customers' attention and allows it to stand out among competitors.
The number of phone orders has decreased significantly due to the possibility of online ordering. The load on the call center has decreased, which minimized the cost of its maintenance. And it is now convenient to keep records of damage (rejects) in electronic form.
Keep in touch with the IT solutions made by experts
Any questions?
Message us right now.
Fill out and submit the form.
Our team will conduct an individual audit, after which we will determine what individual tools you need to solve your venture's problems.